Adresse Flughafen
Flughafen Malaga Code: AGP
Adresse: Avenida García Morato, s/n
29004 - Malaga, Spain
Airport phone: +34 952 048 484
Aktuelle Info Flughafen Malaga AGP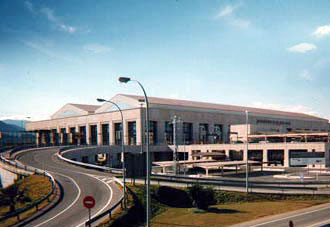 Der Flughafen Málaga ist der internationale Verkehrsflughafen in der Provinz Málaga der Region Andalusien im Süden von Spanien. Er liegt direkt an der Küste der Costa del SOL etwa 10 km südwestlich der Innenstadt von Málaga und etwa 8 km entfernten Torremolinos. Im April 2010 wurde der neue Terminal 3 eröffnet.
Die Billigairlines Ryanair und Easyjet starten ab Terminal 2. Die meisten anderen ab Terminal 3.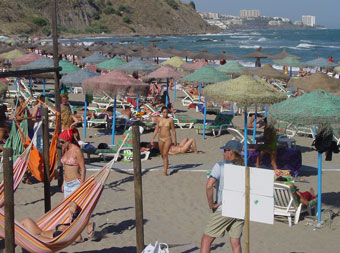 Strände an der Costa del Sol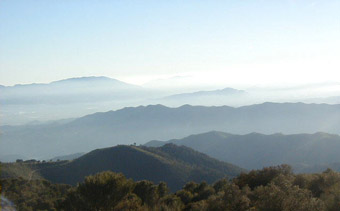 Los montes de Malaga Naturpark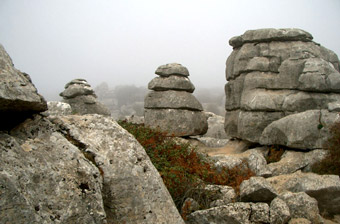 Naturpark el Torcal de Antequera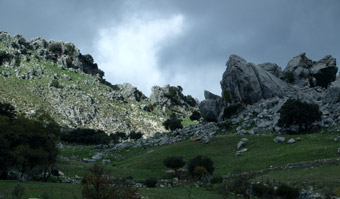 Flüge vergleichen & buchen
Hotel nähe am Flughafen Malaga >>>
Hotels an der Costa del SOL >>>
Routen/Entfernungen vom Flughafen Malaga
(text auf Englisch, aber links nach versionen auf Deutsch!)
From Malaga airport you are close to numerous popular holiday destinations in the region of Andalusia, the south of Spain.
(you see the route on a map by clicking the distance - xx km)

Destinations along the coast to the west
West from Malaga Airport you find well known towns of the Costa del SOL:
More to the west you find the province of Cádiz
and Costa de la Luz

Destinations along the coast to the east
At 8 km. to the east of the airport you find Málaga city and the eastern part of the Costa del SOL that runs up to the city of Nerja at 69,4 km
After that you reach the province of Granada
and the Costa Tropical with nice towns like:
Inland destinations
Closest is the cute and popular town of Ronda (109 km) in the mountains to the west of Malaga city. Somewhat further away you find Granada (142 km) and a bit further still the cities of Cordoba (168 km) and Seville (217 km).
Traveling from Málaga by car takes you through the beautiful landscapes of the "Serranía de Ronda" to the west or the "Montes de Malaga" to the north that make the journey unforgettable.
Flughafen Madrid:
Ungefehr 530 km Nort von Sevilla. Fast link Seville-Madrid with high speed train, 2 hours and 45 minutes!
http://www.renfe.es/ave/madrid_sevilla.html
Flughafen Palma de Mallorca (PMI)
Der Flughafen Palma de Mallorca "Son Sant Joan" auf der Insel Mallorca ist einer von drei internationalen Verkehrsflughäfen auf den Balearen (neben Ibiza und Menorca). Er liegt 8 km östlich der Inselhauptstadt Palma de Mallorca und ist nach Madrid-Barajas und Barcelona-El Prat der drittgrößte Flughafen in Spanien.