The beaches of the province of Granada are called Costa Tropical (Tropical coast). They are situated between the Costa del Sol of Málaga and the Costa de Almería, is a priviledged strip of coastline which boasts the very best conditions and attractions necessary to provide an excellent holiday.
Its situation on the Mediterranean, closed in by Africa across the sea on one side and the Sierra Nevada mountain range and national park, with the highest peaks on the Peninsula, on the other side protect the Costa Tropical from the cold northerly winds, creating a subtropical micro-climate, with 320 days of sunshine a year and an average temperature of around 20ºC, where all kinds of tropical fruit is grown in its lush valleys.
Cliffs, coves and long beaches make up the landscape of this coveted coastline, conquered by numerous civilisations. Phoenicians, Romans and Arabs have fought over it and left behind traces of their cultures.
The Costa Tropical has several tourist centres:
La Herradura, Almuñécar, Salobreña, Motril, Castell de Ferro and La Rábita - boasting a good tourist network where countless sports can be practiced: windsurfing, surfing, scuba diving, fishing, sailing, waterskiing, golf, tennis, squash and horse-riding.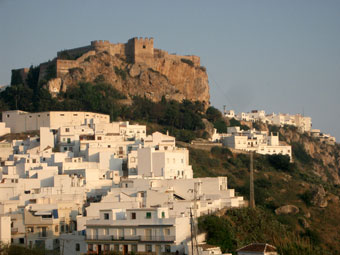 Salobreña, Granada - Costa Tropical, Andalusia
Hotels listings per town (west to east):
La Herradura - Almuñecar - Salobreña - Motril
Sierra Nevada National Park and ski resort
At a short distance from the Costa Tropical you find the Sierra Nevada, with mountain tops of over 3,000 metres high. It is a natural paradise for hiking and mountaineering the whole year through and ideal for alpine skiing in winter.